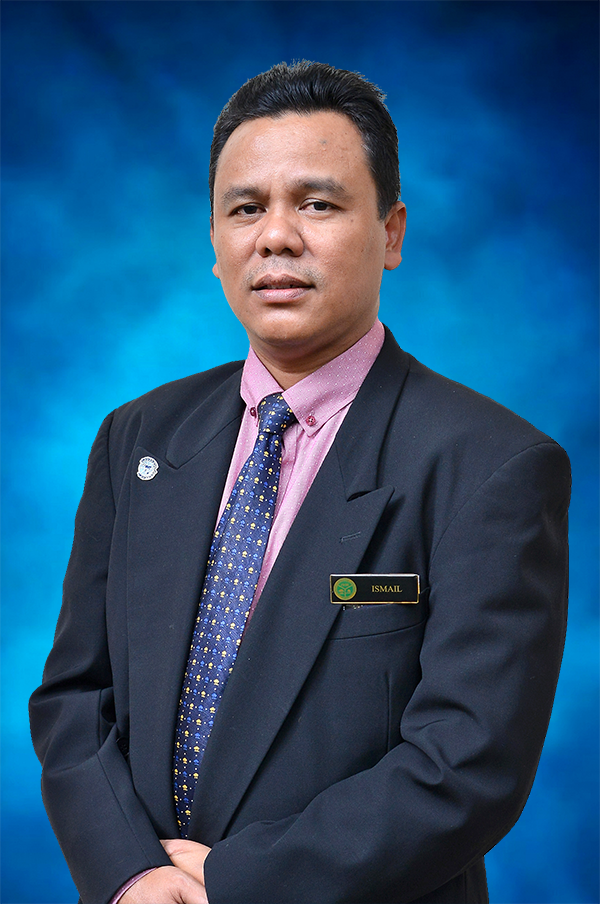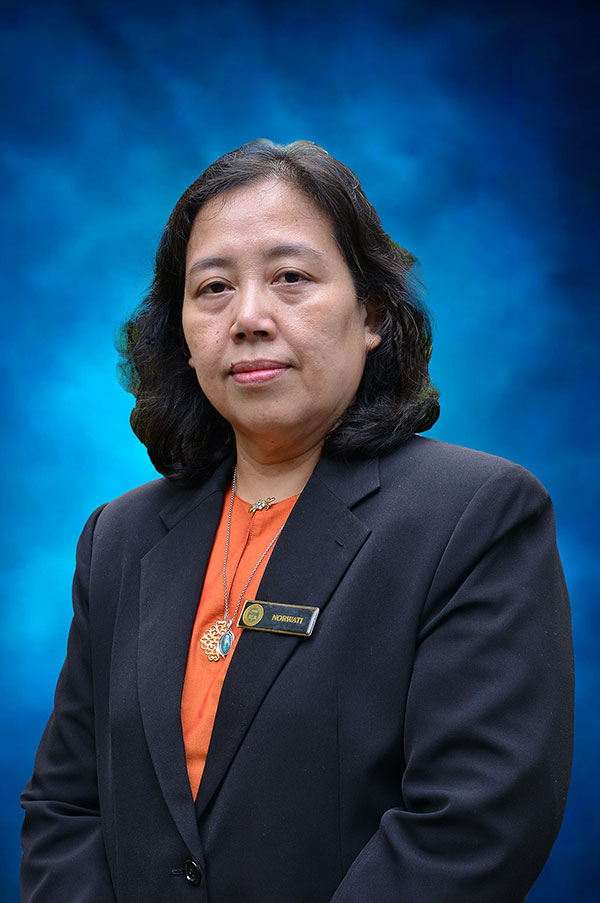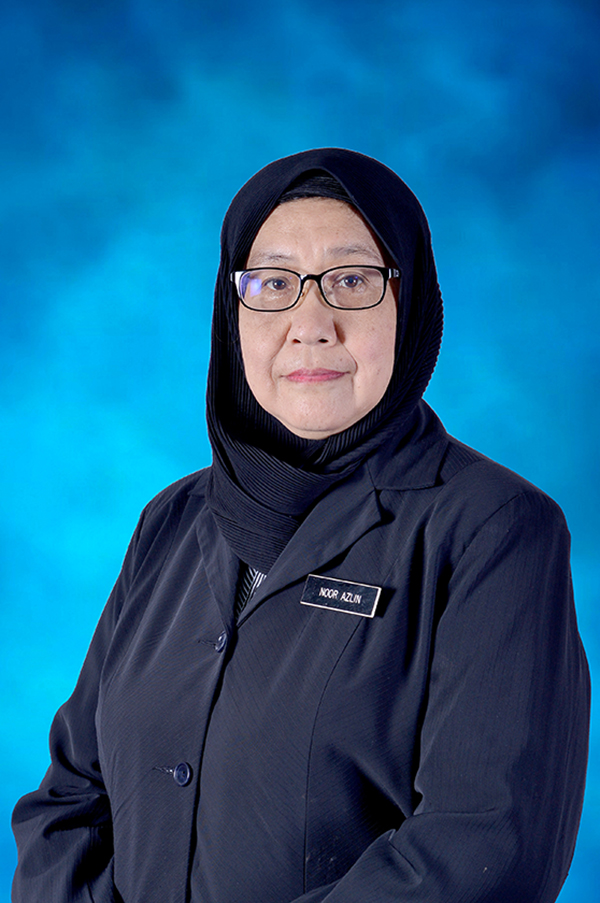 Dr Ismail Haji Parlan
FRIM Director General
E-mail​:​ ​ismailp[at]frim.gov.my
PhD, Universiti Kebangsaan Malaysia (UKM), 2009
Masters (Forest Management),Universiti Putra Malaysia (UPM), 2001
Bachelor's Degree (Forestry), Universiti Putra Malaysia (UPM), 1996
Research Officer FRIM in the field of management and conservation of wetland forest ecosystems, especially peat swamp forests in Malaysia, 1996 
A representative of FRIM and the country for international forums such as;

The International Tropical Timber Council (ITTC, ITTO)
United Nations Forum on Forests (UNFF)
Asia Pacific Forestry Commission (APFC)
Asia-Pacific Economic Cooperation (APEC) Experts Group on Illegal Logging and Associated Trade (EGILAT)
The Sino-ASEAN Network of Forestry Research Institutes (SANFRI) under the Asia-Pacific Network for Sustainable Forest Management and Rehabilitation (APFNet).

A Board Member and has also served as the Honorary Treasurer of the Malaysian Forestry Institute (IRIM)
An Alternate Member of the Board of Directors of the Malaysian Timber Industry Board (MTIB) and Johor National Park Corporation (JNPC)
Awarded the Pingat Setia-Sultan Sharafuddin Idris Shah (S.I.S.), 2017
Dr Norwati Muhammad
FRIM Deputy Director General (Research)
E-mail: norwati[at]frim.gov.my
Doctor of Philosophy Degree in Forest Genetics from University of Reading, United Kingdom, 2000
Master of Science in Genetics, Universiti Kebangsaan Malaysia (UKM), 1994
Bachelor of Science in Biology, Universiti Kebangsaan Malaysia (UKM), 1989
Research Officer FRIM, 1990
A member of the myGMO national advisory panel
A committee member for the curriculum for the Faculty of Biotechnology and Biomolecular Sciences of Universiti Putra Malaysia
A council member of the Genetics Society of Malaysia, 2002
A member of the Genetic Modification Advisory Committee (GMAC), 2012
Dr Noor Azlin Yahya
FRIM Deputy Director General (Operations)
Chief Information Officer (CIO)
E-mail: azlin[at]frim.gov.my
PhD (Forest Recreation Management), Universiti Putra Malaysia, Serdang, Malaysia – 1999.
M.Sc. (Resource Management and Policy), State University of New York, College of Environmental Science and Forestry, Syracuse, New York, U.S.A – 1987.
B.Sc. (Hons), Biology, Doane College, Crete, Nebraska, U.S.A – 1985.
International Certification:

Certified Arborist (International Society of Arboriculture), U.S.A.
Certified Environmental Educator (University of South Africa), South Africa
Certified Playground Safety Inspector (National Recreation and Park Association), U.S.A.
World Urban Parks Asia Pacific (WUP-AP). Committee member, February 2020 to present.
World Urban Parks (WUP). Executive board member, 2014-2018.
International Federation of Parks and Recreation Administration (IFPRA).  Vice President of Executive Committee 2012 and Malaysian Commissioner, 2006-2014.
Group 6.01: Forest Recreation, Landscape and Nature Conservation, International Union of Forest Research Organisation (IUFRO).  Deputy Coordinator  of A6.01.02-Social Aspects of Recreation  and Tourism.  Officer, 2005-2020.
FAO International Collaborative Committee on Urban and Peri-urban Forestry (UPF). 2008 to present.
Best of Both Worlds Conference on Environmental Education involving organisations in Malaysia, South Africa, Brazil and the United States. Member of organizing and scientific committee, 2005 to present.
Malaysian Parks, Recreation and Amenity Society (MyParks). President, 2019-2021.
Playground Safety Association Malaysia (PSAM). Vice President, 2018-2020.
Malaysian Nature Society. Environmental Education Advisory Committee, 1990 to present.
Arborist Malaysia Society (PArM). Ordinary member, 2018 to present.