8 August 2019 (Thursday) – Forest Research Institute Malaysia (FRIM) Research Gallery, Facility Unit and Visitor Information Centre (VIC) will be closed on 10–12 August in conjunction with the  Hari Raya Aidiladha.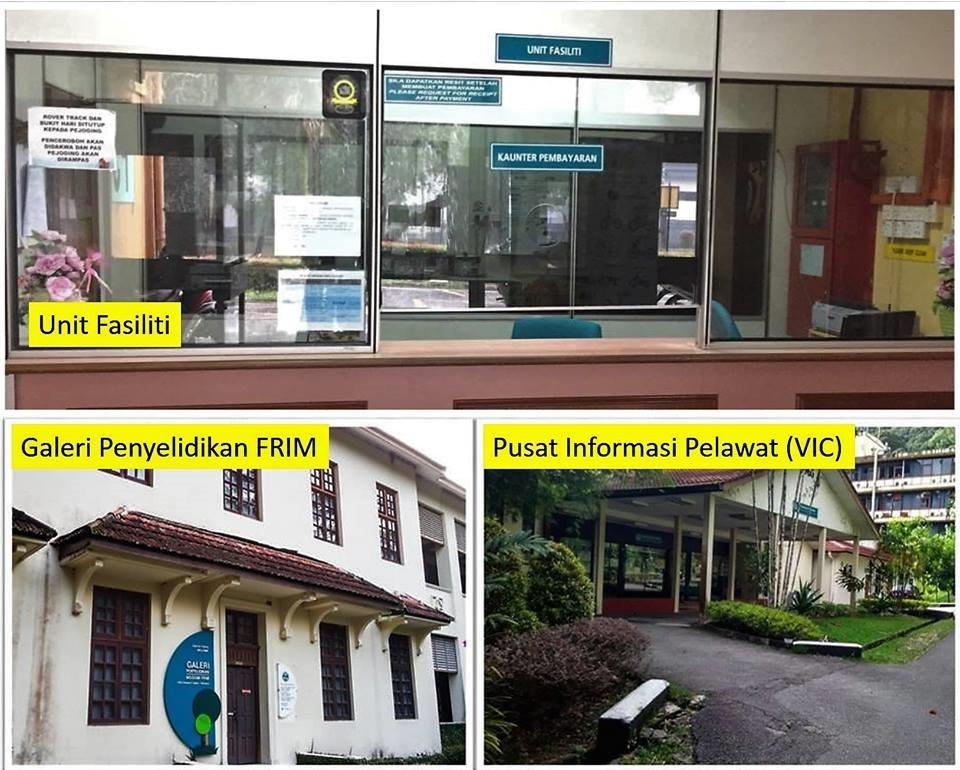 Clockwise from top: Facility Unit, VIC and FRIM Research Gallery.
The FRIM paved roads, picnic area and Kepong Botanic Gardens will remain open for joggers and other visitors. The campus is open from 6.00am to 7.00pm, with the last entry at 6.30pm.
We apologise for any inconvenience. For any enquiry, kindly email to frim_enquiry@frim.gov.my.