FRIM: Free admission to KBG for senior citizens from 21 March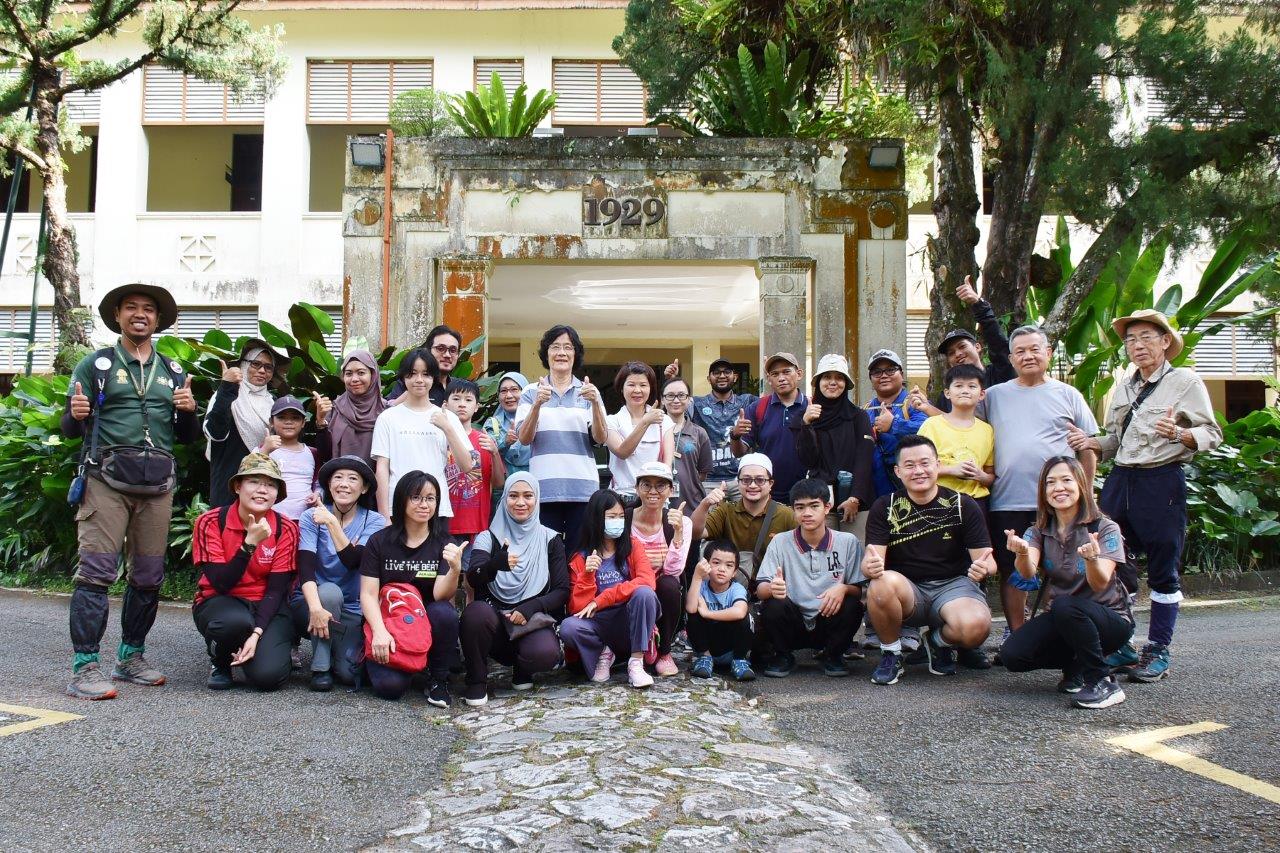 20 February 2023 (Monday) – Forest Research Institute Malaysia (FRIM) will waive the entrance fee to the Kepong Botanic Gardens (KBG) for all Malaysian senior citizens aged 60 and above starting 21 March 2023 in conjunction with the International Day of Forests (IDF) celebration.
The entrance fee will also be waived for all visitors on selected forestry and environmental-related days such as IDF on 21 March; International Day for Biological Diversity (22 May); and World Environment Day (5 June).
FRIM Director General Dr Ismail Parlan announced the decision at the launch of the institute's Series of Public Talks on 18 February at the FRIM campus, Kepong.
The first sharing on the topic, 'No Wetlands, No Seafood?', was held in conjunction with the World Wetlands Day celebrated annually on 2 February to highlight the importance of wetland conservation.
FRIM mangrove forest expert, Tariq Mubarak Husin, discussed the need for wetland conservation for the continued benefits of the ecosystem services, not only for food security, but also for coastal protection, erosion control, flood regulation, carbon storage, livelihoods, and ecotourism.
The talk was attended by 30 participants, aged between 8 and 69 years, who were also brought for nature trekking to see the Crown Shyness phenomenon.
The subsequent talks by FRIM researchers will be held inconjunction with IDF in March 2023; Earth Day (April 2023); International Day for Biological Diversity (May 2023); and World Firefly Day (July 2023).
| | |
| --- | --- |
| Ismail (left) delivering his speech and Tariq Mubarak during his talk. | The talk at the FRIM Research Gallery attended by 30 participants |
| | |
| Participants and organisers posing for group photograph before visiting the nature trail. | Nature guide Mohamad Effy Hafizi Mat Zen (facing the camera) sharing something interesting during the visit session. |