12 April 2022 (Tuesday) – Forest Research Institute Malaysia (FRIM) Herbal Technology Centre (HTC) has received the certifications of Good Manufacturing Practice (GMP) for Food and Hazard Analysis Critical Control Point (HACCP) recently.
These certifications validate HTC's services in detecting, assessing and controlling sources of contamination that are significant to food safety while ensuring the products are safe for consumption.
FRIM received the GMP Certificate for Food (MS 1480: 2019) and HACCP MS 1480: 2019 from KIWA International Certification (M) on 3 September 2021, as well as TQCSI HACCP Code: 2022, on 16 September 2021 for the new HTC's extraction facility, upgraded under the RMK11 project in 2020.
These recognitions prove that the services and products manufactured by FRIM and/or processed at HTC are of good quality, clean and safe.
FRIM Director General Dr Ismail Parlan said: "I hope that these recognitions would enhance the trust and confidence of consumers and the industry in FRIM products and HTC's ability to provide satisfactory services.
"This latest achievements are in line with FRIM's efforts to become a leading research institution, capable of providing services in producing and commercialising research and development (R&D) products and technologies, not only at the national but also international level."
The certifications are internationally-recognised in line with the global needs and requirements for food safety. The HACCP certification is recognised by the Joint Accreditation System of Australia and New Zealand (JAS-ANZ) and both the HACCP and GMP certification are also recognised by the Department of Standards Malaysia (Standards Malaysia).
HTC received the GMP certification for the manufacturing of traditional product capsules and tablets from the National Pharmacy Regulatory Division of the Ministry of Health in 2007 and the Halal Certificate from the Department of Islamic Development Malaysia (JAKIM) on 12 December 2017.
| | |
| --- | --- |
| The GMP, HACCP certificates and the relevant products. | The commercial-scale extractor at the HTC. |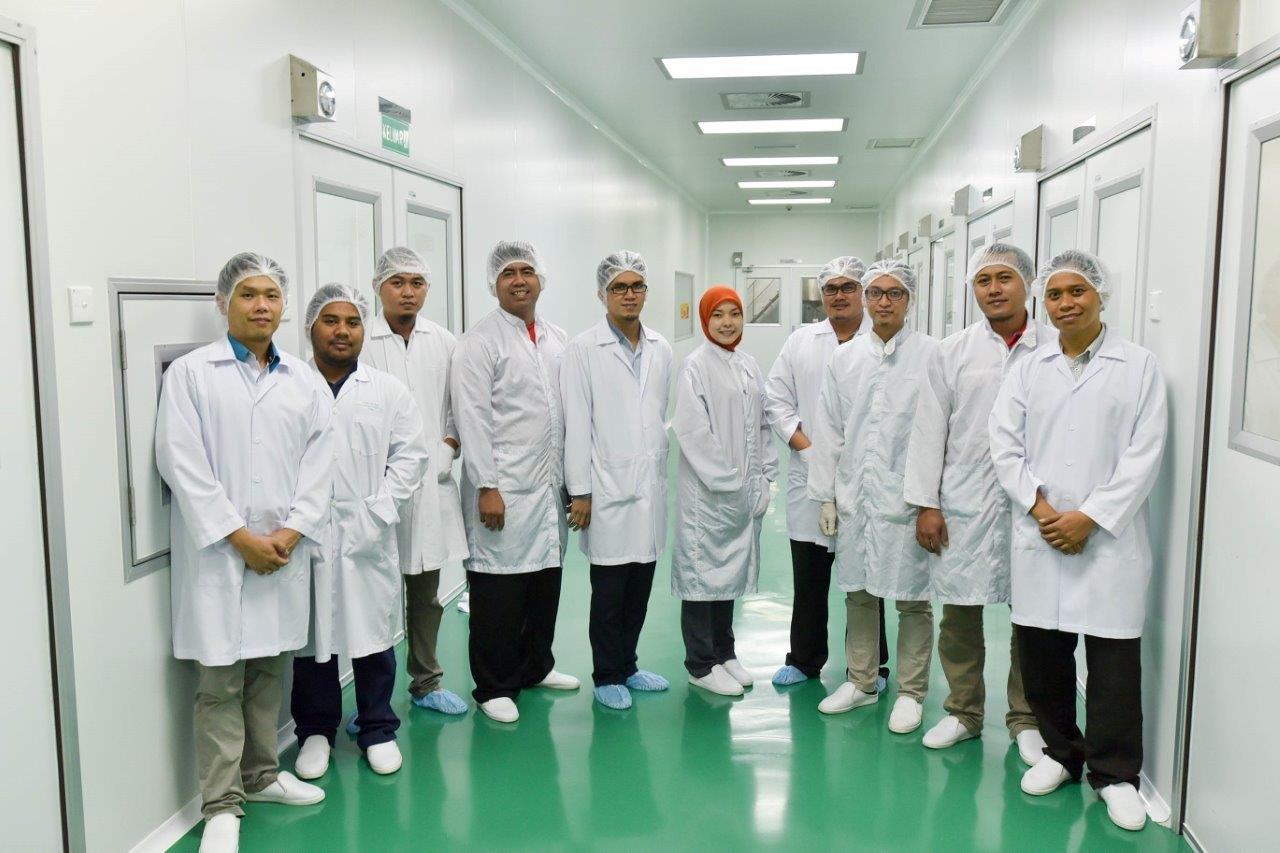 The HTC team led by Dr Zamree Md Shah (far right).
For more information on HTC's services, contact: htc_enquiry@frim.gov.my and feedback@frim.gov.my.