31 December 2021 (Friday) – Forest Research Institute Malaysia (FRIM) will increase the number of tickets for the Forest Skywalk from 20 to 40 per slot starting 1 January 2022.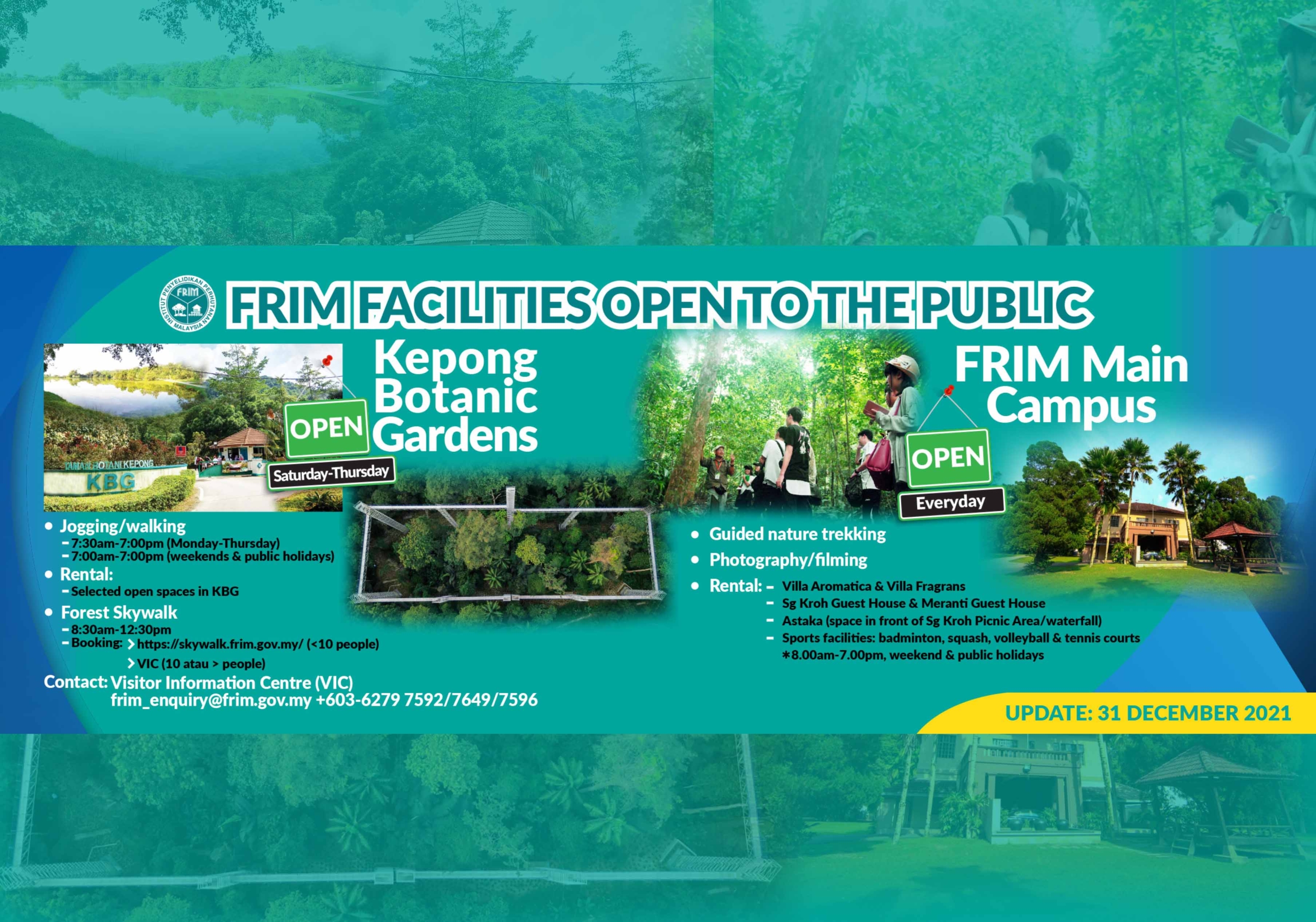 Poster of FRIM's facilities open to public.
The operating hours of Kepong Botanic Gardens (KBG) on Monday-Thursday will also be extended as follows:
Monday-Thursday: 7.30 am-7.00pm (last entry. 6.30 pm)
Weekends and public holidays: 7.00 am-7.00pm (last entry. 6.30 pm)

Maximum capacity: 400 people

KBG and Forest Skywalk are closed every Friday.
For your information, the following facilities in the main campus and KBG have been opened for rental:
Villa Aromatica and Villa Fragrans

Maximum capacity: 400 people

Sports facilities (badminton, squash, volleyball and tennis courts)

Weekends and public holidays only at 8.00 am-7.00pm

Sg Kroh Guest House and Meranti Guest House
Pavilion (space in front of Sg Kroh Picnic Area/waterfall)
Open space next to KBG car park (near the public toilets)
Please click on this link https://www.frim.gov.my/services/rental-of-facilities-recreations/ for rental rates.
FRIM would accept cashless payment only via Touch 'n Go eWallet for entrance.
For more information, please contact the Visitor Information Centre (VIC) via email: frim_enquiry@frim.gov.my or phone: +603-6279 7592/7649/7596.