FRIM PCS expands scope of product certification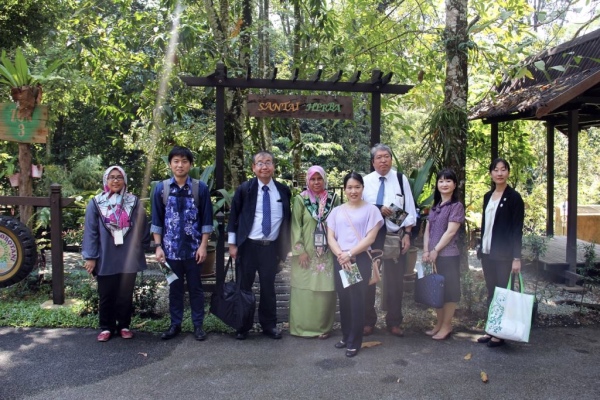 20 March 2018 (Thursday) – FRIM Product Certification Services (FRIM PCS) is ready to certify all government contract furniture products involving 24 ministries and knocked-down furniture products under government development projects.
Established in June 2013, FRIM PCS has expanded its scope to cover furniture products for the open market, export and import. Its capability to ensure the country's furniture products consistently meet quality standard will help to boost local and international consumers' confidence.
FRIM Director General Dato' Dr Abd Latif Mohmod said: "FRIM PCS has started a pilot project on Fire Resistence Certification this year involving two companies. We also plan to extend the FRIM PCS scheme to cover the authentication of herbal raw materials, plant material production, building structure components and paper quality in the near future."
FRIM PCS was set up through the special power of the Minister of Natural Resources and Environment as a supplement to the Malaysian Forest Research and Development Board Act (Act 319). FRIM has been successfully accredited as the eighth product certification body in Malaysia on 12 December 2014 based on the requirements of ISO/IEC 17065: 2012 ((Conformity Assessment – Requirements for Bodies Certifying Products, Processes and Services) from the Department of Standards Malaysia.
It was established to address issues related to the quality of furnitures supplied to the government, especially the chairs and tables for public schools, through the Federal Government Procurement Panel System by the Ministry of Finance (MOF) and Ministry of Education (MOE).
Stakeholders such as MOE, Ministry of Defense, Ministry of Home Affairs, MOF, other government agencies and furniture associations have provided positive feedback to FRIM PCS through dialogues conducted in 2013, 2014 and 2015.
FRIIM PCS will also be able to help the local industry enhance competitiveness by producing quality products for the local market as well as overcome international trade barriers.
The FRIM Act (Act 782) which came into force in 2016 enables FRIM to commercialise research and development (R&D) findings, as well as set benchmarks for forest products through certification. Thus, FRIM is now able to play a greater role as the certification body for forestry and forest-based products, as well as help in strengthening the related industries.
Up to December last year, 18 local furniture producers have successfully obtained the FRIM PCS certification for 47 product types for supply to MOE.
All companies involved in the certification scheme are periodically audited and their product samples will be tested during the first year of auditing. The scheme ensures the consistency of product quality and confirms the company's status as a genuine furniture producer. Through this, the company's capability to produce quality products can also be monitored and improvements may be made from time to time. The product certification priorities of the scheme are product safety, stability, endurance and strength based on the standards and requirements of the customers.