FRIM plants trees, celebrates International Day of Forest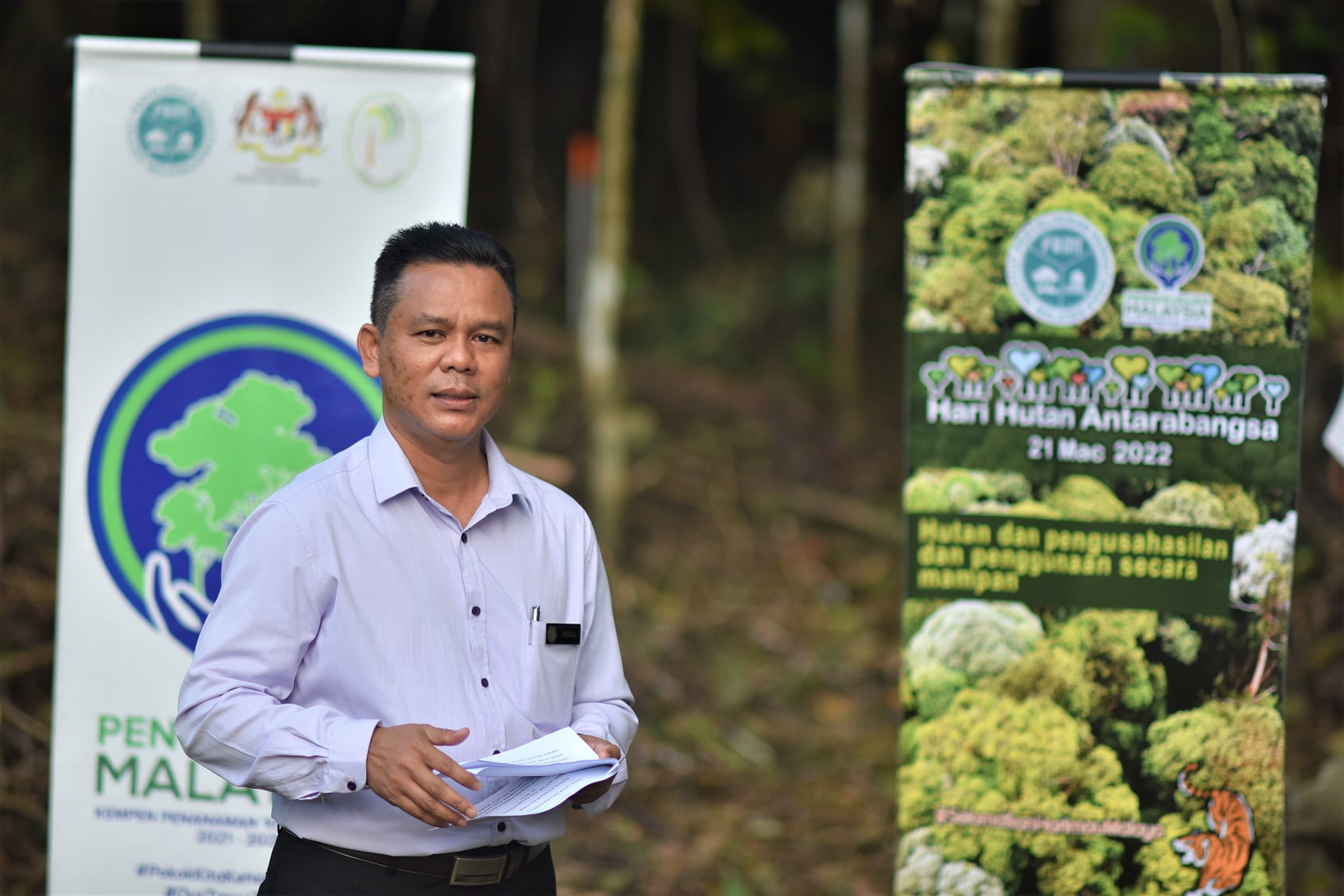 21 March 2022 (Monday) – Forest Research Institute Malaysia (FRIM) has conducted tree-planting activities at several locations at its campus in Kepong in conjunction with the International Day of Forests (IDF), this morning.
FRIM Director General (DG) Dr Ismail Parlan, Deputy DG (Operations) Dr Noor Azlin Yahya, division directors and representatives have planted 51 trees at Field 30.
The number of trees for planting was decided in accordance with the 51st year anniversary of the declaration of 21 March as the World Forestry Day by FAO in 1971. It was then changed to IDF in 2013 through a UN's official declaration in 2012.
Trees planted consisted of penaga lilin (Mesua ferrea), pelong licin (Pentaspadon motleyi), belian (Eusideroxylon zwageri), jambu bol (Syzygium malaccense), meranti kepong (Shorea ovalis) and balau sengkawang air (Shorea sumatrana).
In his speech, Ismail said: "FRIM's research ensures how forest-based innovation, resource efficiency, forest-based products and ecosystem services can contribute to sustainable lifestyles. This research effort is also in line with the Sustainable Development Goals (SDGs), namely health, well-being and the transition to a low-carbon and green economy."
Meanwhile, staff from the Forest Products Division also planted 13 trees at the Wood Technology Centre (TTC) while staff of the Ecotourism Branch (ECO) planted 11 trees at Paya Burung.
| | |
| --- | --- |
| Ismail speaking before tree planting. | Group photo of participants of tree planting in conjunction with IDF celebration. |
| | |
| Division representatives planting trees at Field 30. | Tree planting activities at TTC. |