FRIM scientist receives Top Research Scientist Award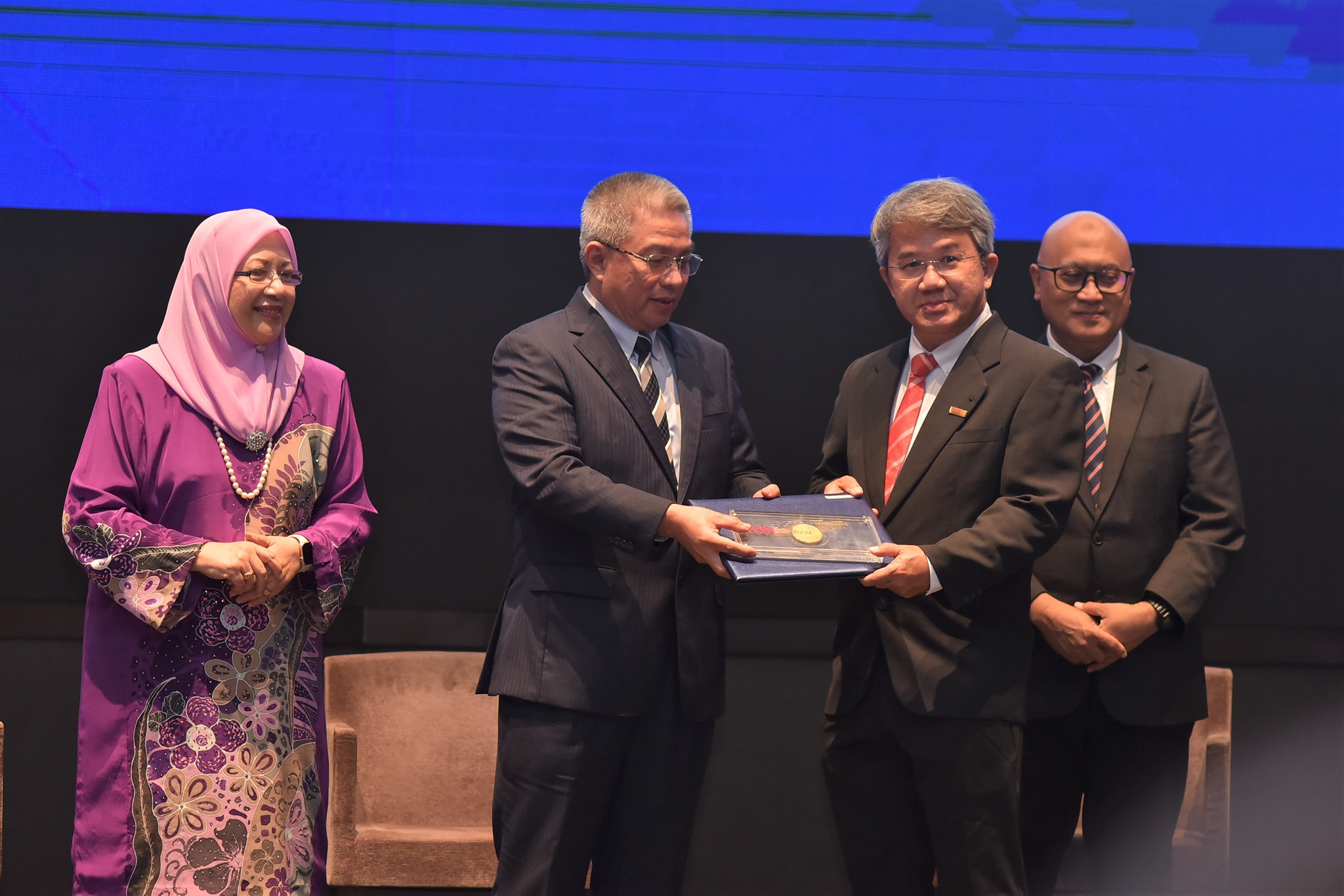 21 September 2022 (Wednesday) – Forest Research Institute Malaysia (FRIM) forest genetic expert, Dr Lee Soon Leong, received the Top Research Scientists Malaysia (TRSM) award from the Academy of Sciences Malaysia (ASM) this year.
He received the TRSM certificate from Science, Technology and Innovation Minister Dato' Sri Dr Adham Baba at the certificate presentation ceremony of 2022 TRSM, held in Kuala Lumpur yesterday, along with 28 others scientists.
An outstanding researcher, Lee was conferred the Malaysia Nature Society Tan Teck Guan Gold Medal Award in 1999; FRIM Best Scientist Award (2018); as well as FRIM Best Research Award (2012 and 2020). 
He has 25 years of research experience, specialising in forest genetics, conservation genetics, forensic genetics, genomics and molecular breeding. 
His expertise is recognised globally as he has been serving as the International Union of Forest Research Organizations (IUFRO) Multidisciplinary Identification of Wood Coordinator since 2020. He was a steering committee member for the International Working Group on Identification of Timber Species and Origin in 2012-2020, and he is also the National Coordinator for the Asia Pacific Forest Genetic Resources Programme (APFORGEN) since 2008. 
Lee received his tertiary education at Universiti Kebangsaan Malaysia and University Malaya. He joined FRIM as a research officer in 1995 and was promoted to the position of a senior research officer in 2001. Currently, he is the FRIM Genetics Laboratory Head.
He is the third FRIM scientist to receive the TRSM award, after the former Director General (DG) Datuk Dr Abd Latif Mohmod who received this award in 2013 and Dr Nor Azah Mohamad Ali, 2015.
Also present at the ceremony, FRIM Deputy DG (Research) Dr Norwati Muhammad, Lee's wife Dr Ling Sui Kiong and Nor Azah. They also had the opportunity to meet with first FRIM DG Tan Sri Dr Salleh Mohd Nor, who is also an ASM Fellow.
From left: ASM President Professor Datuk Dr Asma Ismail, Adham, Lee and The Ministry of Science, Technology and Innovation Secretary General, Datuk Dr Aminuddin Hassim at the award presentation ceremony.

TRSM recipients posing for a group pix with Adham (seated, fourth from right).

From left: Nor Azah, Ling, Lee, Salleh and Norwati posing with the award certificate and plaque.