FRIM to organise forest run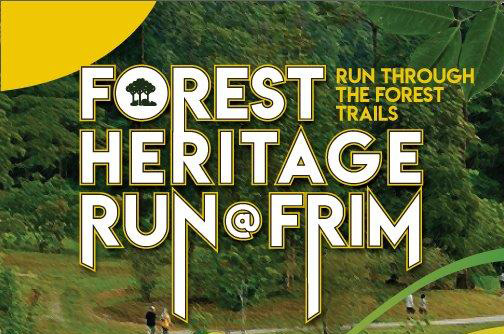 17 January 2020 (Thursday) – Forest Research Institute Malaysia (FRIM) will organise 'Forest Heritage Run @ FRIM 2020' on 7 March 2020 (Saturday) at its main campus in Kepong, which is a National Heritage.
Forest run poster. 
The run, to be held in conjunction with the International Day of Forests 2020 (IDF 2020) celebration, aims to promote a healthy lifestyle as well as give the public the opportunity to enjoy the forest environment.
In line with the IDF 2020 theme, 'Forest and Biodiversity', participants will be able to run through the forest trails and see the uniqueness of FRIM, a man-made forest with rich biodiversity of flora and fauna.
Designs of running jersey and finisher medal.
The Minister of Water, Land and Natural Resources (KATS), Dato' Dr Xavier Jayakumar, will be there to 'flag off' the participants.
Click the following link for registration: https://www.jomrun.com/event/FOREST-HERITAGE-RUN-FRIM-2020